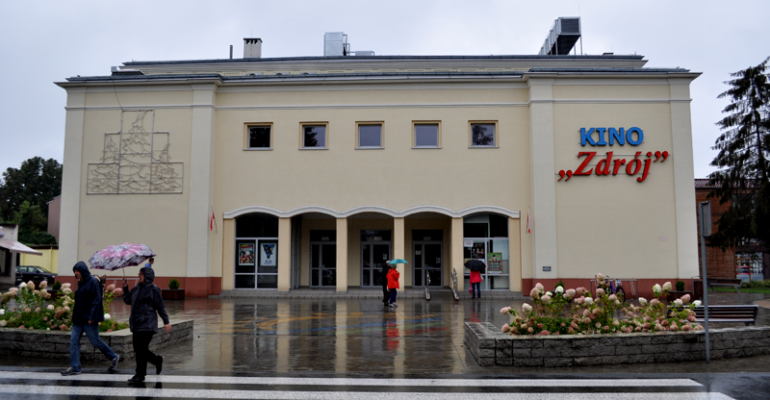 Miejskie Centrum Kultury zaprasza do sekcji i pracowni
Wrzesień to nie tylko rozpoczęcie roku szkolnego i powroty po wakacyjnej przerwie do szkolnych obowiązków. W Miejskim Centrum Kultury rozpoczynają się zajęcia kół, sekcji i pracowni dla wszystkich, którzy pragną rozwijać swe talenty i pasje.
Oferta MCK to zajęcia w 20 różnych sekcjach artystycznych od muzycznych, wokalnych, plastycznych, tanecznych, teatralnych po fotograficzne.
Tegoroczną nowością są zajęcia jogi, które poprowadzi Julianna Kublicka w grupach dla dzieci, dorosłych i seniorów. Joga to praktyka radości i cierpliwości. Uczy, jak powoli i świadomie budować krzepę fizyczną, otwierać serce i umysł. Zajęcia dla dzieci stanowić będą wprowadzenie do jogi, zaś seniorzy w bezpieczny sposób pobudzą ciało i uspokoją umysł. Dorosłym proponowana będzie praktyka hatha jogi z elementami ashtangi i treningami autogennymi.
Nowe oblicze zyskają też zajęcia z mechaniki i robotyki Bricks4Kidz dla dzieci w wieku od 7 do 13 lat. Organizatorzy dysponują jeszcze wolnymi miejscami, z programem dostosowanym do zainteresowań dziewczynek.
Pracownie Miejskiego Centrum Kultury to także rokrocznie obsypywana nagrodami sekcja tańca hip-hop Kamili Marczak-Lipowskiej, pracownia fotograficzna artysty fotografika Wojciecha Balczewskiego, nauka gry na instrumentach klawiszowych z Pawłem Sobotą, zajęcia sekcji teatralnej prowadzone przez Karolinę Jasińską.
Niesłabnącą popularnością cieszą się Pracownia Rysunku i Malarstwa prof. Pawła Lewandowskiego-Palle, grupa wokalistów Sławka Małeckiego z zespołu Zdrowa Woda czy warsztaty gitarowe Krzysztofa Toczko, znanego bardziej pod artystycznym pseudonimem Partyzant.
Szczegółowe informacje na temat poszczególnych zajęć dostępne są na stronie www.mck.ciechocinek.pl, w sekretariacie MCK (ul. Żelazna 5) lub pod nr tel. 54 234 18 94.