Address
Gabriela Narutowicza 30, 87-720 Ciechocinek, Polska
ITTAM Internet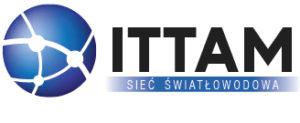 Jesteśmy firmą lokalną. Działamy na obszarze Ciechocinka i okolic. Nasze łącza to gwarancja szybkiego i stabilnego internetu w technologii światłowodowej, kablowej i radiowej, jak również brak limitów na pobieranie i wysyłanie plików.
W swojej ofercie posiadamy:
internet,
telefony,
alarmy
monitoring.
Świadczone przez nas usługi przeznaczone są dla Klientów indywidualnych. Dostarczamy również łącza dla Klientów biznesowych, dla których nieprzerwany dostęp do informacji ma kluczowe znaczenie w zachowaniu ciągłości procesów biznesowych. Nasze łącza do internetu to gwarancja najwyższej jakości oraz konkurencyjnych cen.
Zawsze dostosowujemy się do potrzeb Klienta oraz rynku. Staramy się wychodzić poza oczekiwania, a nie tylko je spełniać. Każdy Klient jest traktowany indywidualnie.
Nasza infrastruktura telekomunikacyjna opiera się głównie na światłowodowej sieci szkieletowej wbudowanej w kanalizację ziemną co gwarantuje najwyższą odporność na uszkodzenia mechaniczne i czynniki atmosferyczne.
Sieć jest nieustannie powiększana o kolejne trakty światłowodowe, zapewniając coraz to większe pokrycie miasta infrastrukturą światłowodową.
Przyjdź i przekonaj się.